Links of Interest
The following links will take you to websites with a focus on a scientific understanding of human behavior and performance improvement
Psychology at Western Michigan University
The Department of Psychology at WMU offers undergraduate degree in Psychology and graduate degrees, including degrees in Behavior Analysis, Industrial Organizational Behavior Management, and Clinical Psychology. Principles of science are applied to the study of a full range of behavioral phenomena. Details about the IOBM program can be found here:
IOBM Psychology at WMU
Operant-Tech Consulting
Operant-Tech Consulting creates lasting positive change through the application of behavioral science to business and industry. Behavioral science is the study of what motivates people and how to create performance enhancing situations. Nearly every aspect of all businesses involves the behavior of people, yet few business leaders have received training on this science. Operant-Tech Consulting is dedicated to providing leaders with this knowledge so they can quickly and effectively improve performance.
Organizational Behavior Management Network
The Organizational Behavior Management (OBM) Network exists to develop, enhance, and support the growth and vitality of Organizational Behavior Management through research, education, practice, and collaboration. The OBM Network accomplishes this mission through networking, journal publications, newsletters, online resources, and a bi-annual conference.
Association for Behavior Analysis International
ABAI is a nonprofit membership organization with the mission of developing, enhancing and supporting the growth and vitality of behavior analysis through research, education and practice.
International Society for Performance Improvement
The International Society for Performance Improvement (ISPI) is dedicated to the process of selection, analysis, design, development, implementation, and evaluation of programs to most cost-effectively influence human behavior and accomplishment in the workplace.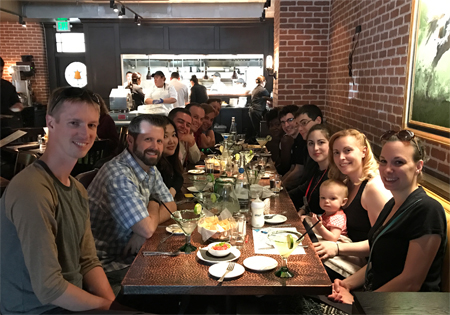 Correspondence should be sent to:
Douglas A. Johnson
P.O. Box 20415
Kalamazoo, MI 49019
Email: behavioranalyst@gmail.com;
douglas.johnson@wmich.edu