Instructional Design and Management Research Lab
Western Michigan University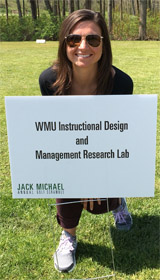 Welcome to the Instructional Design and Management Research Lab at WMU. This website contains information on our lab members, past and future research directions, publications of our members, professional presentations, and links of interest.
The lab is dedicated to both instructional design techniques and organizational behavior management techniques. In regards to instructional design, this lab focuses behavior-based training and teaching methods, with an explicit recognition that training or teaching means changing the behavior of the learner. An important part of this methodology involves the best ways of presenting prompts, instructions, and examples (antecedents to behavior) to ensure efficient and effective learning outcomes. This also involves how to analyze and judge observed behavior in an instructional context. In addition, these techniques specify how trainers/teachers/instructors should react to behavioral observations (consequences for behavior). The underlying key concept is how the relationship between these three variables (antecedents, behavior, consequences) impact learning over time.
In regards to organizational behavior management, this lab focuses on how to use evidence-based methods to maintain employee performance on a daily basis outside of a training context. No matter how well-designed training is, gains in performance will not be maintained if they are not supported by on-the-job workplace relationships. As such, even though a good training program is an important and critical part of an organization, it is not sufficient by itself to generate valued organizational outcomes. Quite often, improving on-the-job performance translates to altering the interactions between employees and supervisors. This can be accomplished by enhancing feedback delivery, building incentive and reward systems, clarifying work expectations, analyzing how organizational departments are aligned, developing new measurement and assessment tools, and teaching leadership behaviors. Unlike many approaches to the performance of employees, this lab focuses on situational determinants of behavior (i.e., how to engineer motivating work environments), rather than the dispositional characteristics of the workers (i.e., personality assessments, selection and placement).
---

Note to those applying to work as a graduate student in the lab:
Individuals interested in joining the Instructional Design and Management Lab would need to apply to the Industrial/Organizational Behavior Management program under Dr. Johnson at Western Michigan University. Applicants without a Master's degree are strongly encouraged to apply to the IOBM M.A. program, even if they plan to eventually apply to the IOBM Ph.D. program. While there are no strict criteria (beyond the normal WMU entrance requirements) to become a lab member under Dr. Johnson's mentorship, certain previous experiences are helpful. In particular, psychology courses in behavior analysis, organizational psychology, research methodology, statistics, and professional development are preferred. The relevant undergraduate courses at WMU are PSY 1400 (Introduction to Behavior Analysis), PSY 3000 (Research Methods and Statistics), PSY 3300 (Advanced Research Methods), PSY 3440 (Organizational Psychology), PSY 3600 (Concepts and Principles of Behavior Analysis), PSY 3844 (Professional and Career Development), PSY 4600 (Survey of Behavior Analysis Research), and PSY 5400 (Psychology of Safety).
Helpful non-psychology experience/coursework includes exposure to management, public speaking, statistics, technical writing, critical thinking, and logic. The relevant undergraduate courses at WMU are MGMT 2500 (Organizational Behavior), COM 1040 (Public Speaking), ENGL 3060 (Rhetoric, Writing, and Culture), PHIL 2200 (Critical Thinking), PHIL 2250 (Deductive Logic), and PHIL 3550 (Philosophy of Science). Individual coursework matters more than the particular minor a student selects. While none of the listed psychology or non-psychology courses are required, high performance in these courses is helpful in making an individual's application look more attractive.
---
Laboratory Director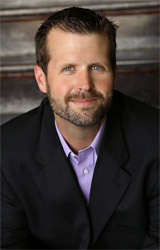 Dr. Douglas A. Johnson works as an Assistant Professor at Western Michigan University. He is the Director of Undergraduate Training for the Department of Psychology and Co-Chair of the Industrial/Organizational Behavior Management graduate program at WMU. He has taught and developed college courses on introductory psychology, instructional design, behavioral training/teaching strategies, professional and career development, behaviorism, social psychology, statistics, applied behavior analysis, college teaching techniques, educational psychology, and industrial/organizational behavior management. He has won multiple awards while at WMU, including the all-university award for excellence in teaching effectiveness.

He is the founder of Operant-Tech Consulting and an international consultant. He is an expert in instructional design, training design/development, computer-based instruction, performance management, behavioral systems analysis, fluency training, incentives, feedback, and employee motivation. Within an applied setting, he has worked on a number of projects requiring the development of computer-based training, instructional design, project management, incentive system planning, performance measurement, team supervision, graphic design, website design, and the development of managerial training materials.
E-mail: behavioranalyst@gmail.com or douglas.johnson@wmich.edu
See Dr. Johnson's curriculum vitae (updated May 2018)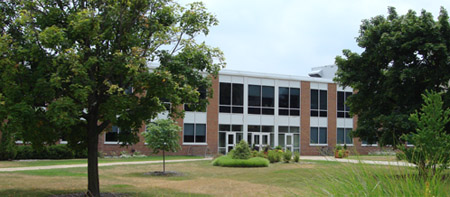 Wood Hall
Western Michigan University
The lab can be found on the second floor of Wood Hall at Western Michigan University. It is located in room 2521, down the research lab hallway 2505. Correspondence should be sent to:
Douglas A. Johnson
P.O. Box 20415
Kalamazoo, MI 49019
Email: behavioranalyst@gmail.com;
douglas.johnson@wmich.edu